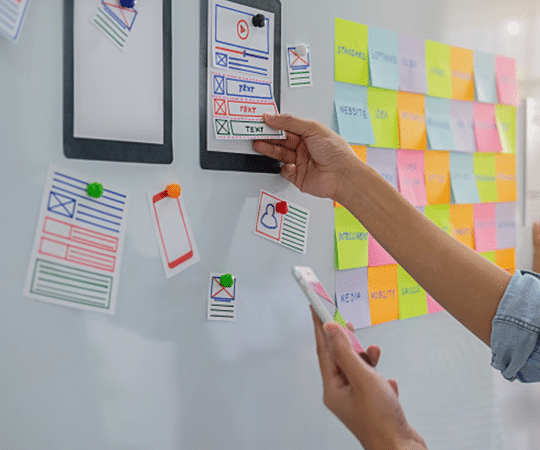 Mobile Application Services Atlanta
Ready to completely refine your ideas, produce killer apps, and also win at the mobile business? From concept to app making to market control, you want the best app design and development service from us.
Do you require a native, custom iOS, Windows, or Android app? Prefer a responsive, cross-platform web app? Need a secure backend? No matter what you're looking for, when it comes to app design and development, we can offer all. Where others struggle hard, we flourish.
IOS App Development

From iPad to iPhone to Apple Watches – we have built a ton of iOS apps. Can your application say, "I am on boat!'? Ours can. We have made our mark creating iOS apps. Many hundred iPad and iPhone apps later, we have got success in nearly every category for about every business. We are also highly experienced in Swift. In addition, we've the finest team of Objective-C and C coders.
Android App Development
Android apps reside in a very fragmented multi-device world. API rules are lesser strict, but high-quality assurance testing tends to be more demanding. But we can easily handle it. We have developed hundreds and thousands of excellent Android apps till date. From the Gingerbread to the Lollipop, simple smartphones to customized devices to wearables — we have done it all with our team of excellent app designers and developers.
Hire an Experienced and Skilled Team to Get Your App to Life
We have been supporting by a great team of experienced and skilled designers and developers, an expert at their domain, and they develop each app with complete care. All of them are fully committed to their responsibilities. Our dedicated Android, iOS ad Android developers use the latest technology and tools along with their skills to turn up with applications that become a hit and get exceptional reviews from users.
Ideastorming, building, designing, launching, marketing, analyzing, testing, optimizing, and updating – all these steps are covered in our app creation process. YOUR success is the way we measure ours.